Bandhymns.com is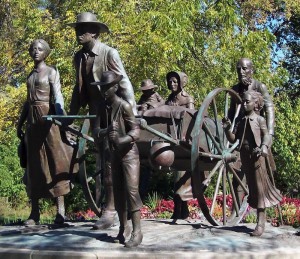 excited to announce a set of hymns perfect for the month of July in America.  Celebrate Independence Day (July 4) and Pioneer Day (July 24) with this compilation.  Although the pioneer trek to Utah occurred in America, there have been millions of pioneers to the Gospel across the world who can share in the heritage of these hymns.
---
Hymns in this Compilation:
Hymn 30 – Come, Come, Ye Saints
Hymn 34 – O Ye Mountains High
Hymn 35 – For the Strength of the Hills
Hymn 36 – They, the Builders of the Nation
Hymn 60 – Battle Hymn of the Republic
Hymn 254 – True to the Faith
Hymn 338 – America the Beautiful
Hymn 339 – My Country, 'Tis of Thee
Hymn 340 – The Star-Stangled Banner
---
Get to the Music! to get your hands on this compilation for your instrument now!