General Conference 2014 Compilation
General Conference is always inspiring.  Here is a small compilation of common conference hymns.  These hymns were compiled and published in 2014.
---
Hymns in this Compilation:
2 – The Spirit of God
5 – High On a Mountain Top
13 – An Angel from on High
19 – We Thank Thee, O God, For a Prophet
83 – Guide Us, O Thou Great Jehovah
152 – God Be With You Til We Meet Again
249 – Called to Serve
258 – O Thou Rock of Our Salvation
---
The following pics show the key signature for each hymn in this bundle.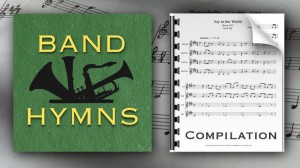 This compilation of duets for E-flat Instruments is transposed from the LDS hymnal and can be played along with the piano or organ as written right out of the hymn book.  Play as a solo, duet, or with a piano or organ at your church party or talent show, for friends or family, or along with a choir.
This digital download of duets consists of 8 hymns transposed from the green LDS Hymnal for your instrument.  The download format is a PDF of 9 pages (one hymn per page plus a cover page).
Because the arrangements are written to be played along with the piano or organ music in the green hymnal, some hymns' key signatures are more difficult to play than others.  This compilation has some easy arrangements for beginning students and some more difficult arrangements.