Awake and Arise
A Compilation of Hymns for Horn
This compilation of hymns share the spirit of action and the prospect of a fresh start.  These are some wonderful and stirring hymns that we simply do not hear often enough.
---
Hymns in this Compilation:
Hymn 1 – The Morning Breaks
Hymn 11 – What Was Witnessed in the Heavens
Hymn 17 – Awake, Ye Saints of God, Awake!
Hymn 40 – Arise, O Glorious Zion
Hymn 41 – Let Zion in Her Beauty Rise
Hymn 52 – The Day Dawn is Breaking
Hymn 61 – Raise Your Voices to the Lord
Hymn 67 – Glory to God on High
---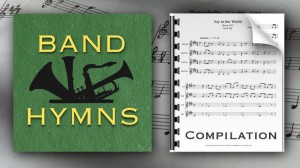 This compilation of duets for Horn in F is transposed from the LDS hymnal and can be played along with the piano or organ as written right out of the hymn book.  Play as a solo, duet, or with a piano or organ at your church party or talent show, for friends or family, or along with a choir.
This digital download of duets consists of 8 hymns transposed from the green LDS Hymnal for your instrument.  The download format is a PDF of 9 pages (one hymn per page plus a cover page).
Because the arrangements are written to be played along with the piano or organ music in the green hymnal, some hymns' key signatures are more difficult to play than others.  This compilation has some easy arrangements for beginning students and some more difficult arrangements.