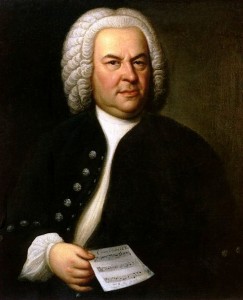 Our music minions approached Hymn #197, O Savior, Thou Who Wearest a Crown, with a fair amount of gravitas and reverence.  This is because Hymn #197 is one of the few songs in the LDS hymnal which is a bit more technical and musical.  We like those songs best!
O Savior, Thou Who Wearest a Crown is attributed to Hans Leo Hassler, 1564–1612, but was adapted by J. S. Bach, 1685–1750, in his St. Matthew Passion.  The passion contains some beautiful melodies and variations on the theme we hear in Hymn #197.  Check out the wikipedia article about it.  Also, check out the choral album titled "Morimur" by the Hilliard Ensemble.
We're excited to offer it as part of our library!  Download it and give it a try.  The arrangement is in a difficult key and it's more difficult to play than other hymns.  It sounds awesome as a quartet!