Be Thankful for Easter
A compilation of Hymn Duets for E-flat Instruments
Invite the spirit of Thanksgiving and the reverence of Easter by playing these wonderful hymns.
---
Hymns in this Compilation:
92 – For the Beauty of the Earth
93 – Prayer of Thanksgiving
94 – Come, Ye Thankful People
95 – Now Thank We All Our God
69 – All Glory, Laud, and Honor
136 – I Know That My Redeemer Lives
173 – While of These Emblems We Partake
191 – Behold the Great Redeemer Die
192 – He Died! The Great Redeemer Died
197 – O Savior, Thou Who Wearest a Crown
199 – He Is Risen!
200 – Christ the Lord Is Risen Today
---
The following pics show the key signature for each hymn in this bundle.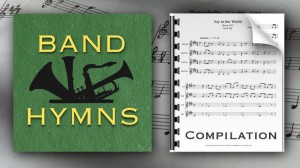 This compilation of duets for E-flat instruments (alto sax, baritone sax, etc.) are transposed from the LDS hymnal and can be played along with the piano or organ as written right out of the hymn book.  Play as a solo, duet, or with a piano or organ at your church party or talent show, for friends or family, or along with a choir.
This digital download of duets consists of 12 hymns transposed from the green LDS Hymnal for your instrument.  The download format is a PDF of 13 pages (one hymn per page plus a cover page).  There are 4 Thanksgiving hymns and 8 Easter hymns.
Because the arrangements are written to be played along with the piano or organ music in the green hymnal, some hymns' key signatures are more difficult to play than others.  This compilation has some easy arrangements for beginning students and some more difficult arrangements.